Make:

Lotus


Model:

70


Year:

1970
Chassis: 70/04
Engine: Chevy 302, 5 lt.
Transmission: Hewland LG 600

Owner: James Faulknor

Location: Petaluma, CA, USA

Previous Owners: Bill Brack (1970-1972), Tope Racing Enterprises(1973), Adam Enterprises, Bruce Trenery (mid-1980s), Jack McDonald (2002-2005)

Racing History: Bill Brack raced car in various US events in 1970, 1971, and 1972 . Ed Hinchcliff from Ypsilanti, MI races the car in 1973 for Tope Racing Enterprises from Troy, MI for one race only at Watkins Glen on June 17, 1973. Car not raced since. Car bought in 2005 by James Faulknor and restored for racing in the 40th anniversary races in 2008.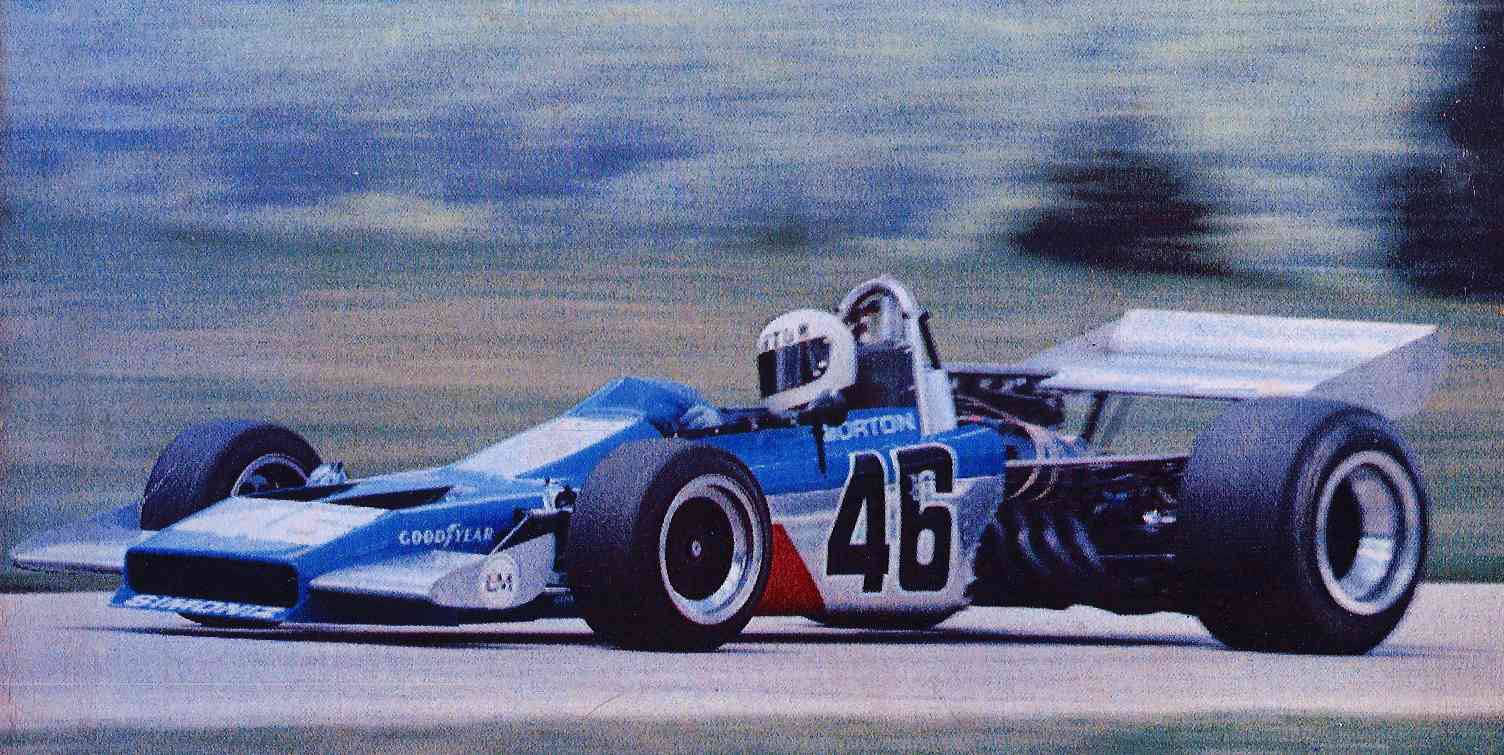 Make:
Lotus
Model:
7170/F5/F1
Year:
1970
Chassis: 70B-01
Engine: Ford 302, 5 lt.
Transmission: Hewland DG 300

Owner: Steve Rich

Location: Auburn, CA, USA

Previous Owners: Bruce Burness, Pete Brock, Bob Dunlop

Racing History: Assembled by Lotus Components in England, it was completed in January of 1970 for the International Car Show in London. The car was shipped to Los Angeles for George Folmer to drive in the Questor Grand Pr ix. George qualified 6th, next to Emerson Fittipaldi. He ran up front, but succumbed to engine failure. Canadian, Bill Breck, made a deal with Lotus Components to purchase the car, but when his finances failed to materialize, the car was bought by Pete Brock for John Morton to drive. The car, dubbed the Stainless Steel Carrot by Sylvia Wilkinson, John's girl friend, managed to run only three races before being wrecked at Road Atlanta in a freak rain storm. Pete Brock, lacking the funds to rebuild, sold the car to Bob Dunlop, who needed the spares to keep his Lotus A car running. It has been stored since 1972, until Dunlop's partner, Steve Rich decided to restore it to it's image as seen in Sylvia Wilkinson's book: The Stainless Steel Carrot - Life of John Morton.
Make:
Lotus
Model:
70B
Year:
1971
Chassis: 7170/F5/F2
Engine: Ford Boss 302
Transmission: Hewland DG300

Owner: David Arrowsmith
Location: Panama City, FL, USA

Previous Owners:David Swigler, Dave Edgar, Bruce Russell, Bob West (Jefferson Racing)

Racing History: Car raced by Bob West in 1972 in the Continental Series at Road Atlanta and Riverside. Car was one of the last "customer cars" sold by Lotus in component form.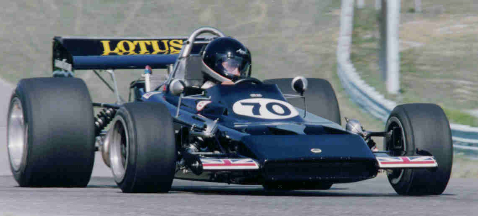 Make:
Lotus
Model:
68/70
Year:
1969
Chassis: 001
Engine: Ford 5 Litre
Transmission: Hewland LG 600
Owner: Jonathan Ornstein
Location: Phoenix, AZ, USA
Previous Owners: Rodney Green, Ron Hunter, Ken Johnson, Brian O'Neil, Bruce Eglington, Butch Henneger, Koshland Competition
Racing History: Mario Andretti and George Follmer raced this car in the 1970 F5000 Championship. Follmer finished in first place at St. Jovite and Mid-Ohio, second place at Lime Rock, and third place at Elkhart Lake in 1970.
Entered / raced by Brian O'Neil and Buce Eglington in 1971, 1972, 1973.
Entered at Road Atlanta by Butch Henneger in 1973.
Later vintage raced under Rodney Green and Ken Johnson.