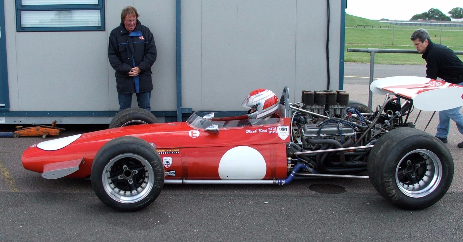 Make:
Harris
Model:
F5000
Year:
1969
Chassis: Harris RH05
Engine: Chevy 5 litre, 45 IDA
Transmission: Hewland LG600
Owner: Mark Bird
Location: Northhampton, England
Previous Owners: N/A
Racing History: N/A.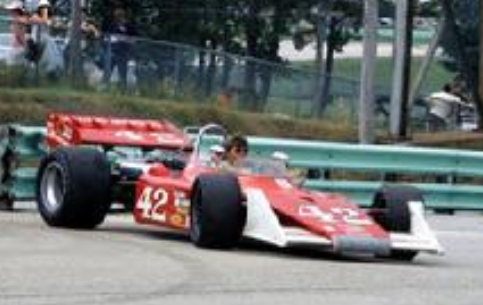 Make:
Kingfish-Offenhauser
Model:
N/A
Year:
1973
Chassis: Offenhauser-Indy
Engine: Offy 5 litre
Transmission: Hewland LG500
Owner: Jacques Dresang
Location: Menominee Falls, Wisconsin, USA
Previous Owners: Grant King Racers, Chuck Haynes, Tom Snyder
Racing History: Car raced primarily in USAC-Indy races. In 1974, Grant King Racers entered the car in the Formula 5000 race at Elkhart Lake with Tom Sneva driving, but only completed one lap before retiring with ignition problems. Car later crashed at the 1975 Indianapolis 500 race. Car currently being restored by Jacques Dresang.
Make:
Webster
Model:
F5000
Year:
1970
Chassis: 1
Engine: Ford 5 Litre
Transmission: Hewland LG 600
Owner: Jonathan Ornstein
Location: Phoenix, AZ USA
Previous Owners: Tom Armstrong Collection, Marvin Webster
Racing History: The Webster F5000/Indy was constructed by Jerry Eisert for Marvin Webster . It was first raced in F5000 in 1970. The drivers were Ron Grable and Kevin Bartlett. The car was modified to be raced in USAC races. It was practiced but did not qualify for the 1972 and 1973 Indy 500. After Indy it was reconfigured to F5000 spec.
In 1987, the Webster was sold to the Tom Armstrong Collection. It was restored and prepared by J and L Fabrications.
It was sparingly vintage raced from 1988 to 2003. (10 to 12 events)
It was put up for auction at Bonhams in August 2012.The Webster was purchased by Johnathan Ornstein and has been tested at Willow Springs and Auto Club Speedway.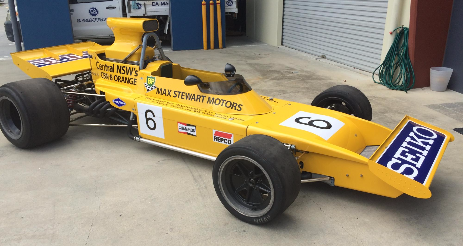 Make:
Elfin
Model:
MR5
Year:
1971
Chassis: 5712
Engine: Repco Holden 5 Litre
Transmission: Hewland DG 300
Owner: Maxwell J. Pearson
Location: Queensland, AUS
Previous Owners: Adrian Tweedle, Gavin Sala, Doug Trengrove, Baron Robertson, Max Stewart Racing
Racing History: Car ran in the Tasman Series in 1972 finishing with a 5th, 4th and DNF Also ran one round of the Tasman Series in 1973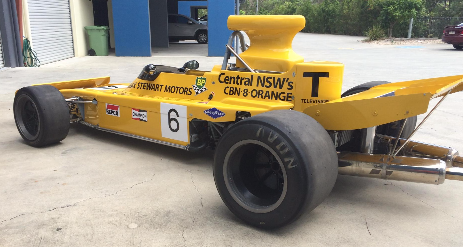 Make:
Kitchiner
Model:
F5000
Year:
1970
Chassis: K3A
Engine: Ford 4.7 Litre
Transmission: Hewland DG 300
Owner: Chris Wilson
Location: Kent, England
Previous Owners: Brian Gent, Gordon Spice, Robert Taylor
Racing History: Driven by Gordon Spice at Oulton Park, Brands Hatch, Zolder, Zandvort, Mondello Park, Silverstone Monza, Anderstop and Salzburgring in 1970.
Driven by Robert Taylor at Hokenheimring, Oultan Park, Brands Hatch in 1970. Mallory Park and Snetterton in 1971.